Earn Money with

ATM.com

Earn. Save. Invest.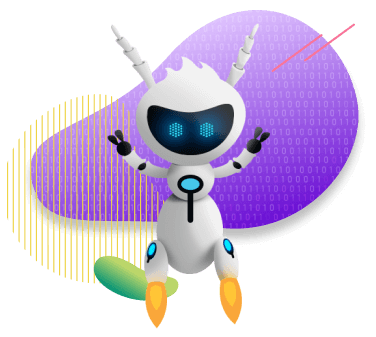 Welcome To ATM.com®
ATM is an app designed to help our colony of ants earn micro-income to save money or invest in the stock market through our SEC licensed (Ant Money Advisors) embedded finance tools. You can expect to earn $100 to $1,000 or more per year with the ATM app™ based on your level of engagement. There are both active and passive earning opportunities including rewards and cash back.
How Does It Work?
Brands pay to advertise and are willing to pay more if they are confident their messages are seen and heard. ATM has created a platform where the top brands in the world will pay for your attention. You remain anonymous on the ATM app™ and we will never share or sell your name, phone number, email, address, or other personally identifiable information Privacy Policy.
Fun Fact of The Season:
Did you know that an ant can lift objects over ten times its own weight? Imagine how much a whole colony of ants can lift working together?
Give Yourself a Wealth Boost™
You can earn a minimum of $10 the first month if you login and participate with our brand partners for a couple of minutes each day. You can earn $40, $60, $80, or $100 or more per month if you engage in the ATM rewards program. In addition, you can earn passive micro-income once our colony reaches 1 million ants or more.
Build a Colony
Our goal is to build a colony of millions of ants. Once our colony grows to 1 million or more, our collective size will unlock the ability for all ants to earn more through passive micro-income rewards.
Earn Money
Initially, we may only be able to realize a few dollars per month per ATM member but, over time and with scale, our money will grow. Our colony has a shared goal, as we grow, our colony becomes more valuable.
Your Data Is Safe And Secure
You'll need to link your bank account in the ATM app™ to get paid for any earnings. ATM.com® uses Plaid for bank linking. Other trusted companies Plaid works with include Visa, American Express, Fannie Mae, EllieMae, and many more!
Your personal data including any data from Plaid will never be shared or sold. Your data is safe and secure in the ATM.com® Vault.
How Can I Interact With Brands And Remain Anonymous?
ATM invented a privacy based in-app messaging system, like dating apps, where brands can message you in the app, without knowing your name, email, or phone number. It is up to you if you want to read or respond to their messages. If you choose to become a new customer of the brand, they may ask you for your information, outside of our app, but we will never give you up ☺.
Brand Partnerships
The People
Michael Gleason
MIT, Consumer Brands,
Blast Co-Founder, CEO
Walter Cruttenden
Acorns, E*Trade, Blast Co-Founder, Chairman
Dr. Richard Thaler,
PhD, Nobel Prize,
Economics Advisor
Palmer Luckey
Founder of Oculus VR & Anduril,
Industries Advisor
M. Shadows
Avenged Sevenfold,
Rockstar Advisor
Mickey Avalon
Hip Hop Artist,
Metal Core Advisor
Pat Tenore
Founder and
President of RVCA Advisor
Dr. Shlomo
Benartzi, PhD,
Behavioral Economist Advisor
Dr. Alexander
Bystritsky, MD, PhD, UCLA Advisor
Bear D'Egidio
Founder of Hunny Group Advisor